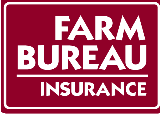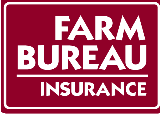 Fair, Balanced, & Community Focused
Zeltis Beldavs, age 22, of Chattanooga, TN. DUI-Driving Under the Influence of Multiple Substances.
​
Joshua Boyd Cash, age 28, of Trenton, GA. Failure To Obey Stop Sign or Yield After Stopping; Driving while License Suspended or Revoked.
​
Margaret Marie Patterson, age 24, of Mountain Home, AR. Open Container Violation Beer/Ale/Proter/Stout/Other Similar Beverages; Obstruction/Interference With Drivers View or Control.
​
Marshall Buster Smith, age 28, of Dalton, GA. Crossing of guard lines with weapons,intoxs,or drugs without consent; Theft by Bringing Stolen Property into State-Felony.
​
Clon Brock Stotts, II, age 29, of Chattanooga, TN. Theft by Bringing Stolen Property into State-Felony.
​
Devera Monique Tinker, age 54, of Lookout Mountain, GA. Failure To Obey Stop Sign or Yield After Stopping; Texting while driving; Driving while License Suspended or Revoked.
Combine finances?
Dear Dave,
​
Is it okay to combine finances with someone and start working on a budget before you marry them? I just got engaged, and we've been talking about the idea of getting a head start on our finances together.
​
Autumn
​
​
Dear Autumn,
​
First, congratulations! I hope you two will have long and happy lives together. Now comes the hard part. But you asked for my opinion, so here goes.
​
No, it's not a good idea to combine finances with anyone you're not married to. Don't get me wrong, I'm glad you two are thinking about your finances and your future—and I'd never wish anything bad for you—but all kinds of things can happen before you become husband and wife. What if you spend time paying off his debt, or vice versa, then the relationship doesn't work out?
​
However, this doesn't mean you can't begin working together on budgets for the future, and planning and dreaming about the goals you have together. The thing to keep in mind is you'll both need to be operating in full transparency mode to make it happen. He should know all about your income and debts, and you should know all about his. Along the way, you two need to have serious, regular discussions about saving, spending, and debt to ensure you're completely on the same page with your finances before the big day.
​
There you go. My advice is both of you should pay only your own bills until after you're married. And remember, once that happens there's no yours and his anymore—it all becomes ours.
​
—Dave
Self-insure?
Dear Dave,
I've been researching long-term care policies. Can you reach a point financially where you can self-insure long-term care needs, and not buy a long-term care insurance policy?
​
Paul
​
​
Dear Paul,
​
It's possible, mathematically speaking, if you have the resources available to pay for the care you'd receive in a nursing home or similar facility for about 20 years. Not many folks have that kind of money, though. I think it's a large enough bill that it makes sense to transfer the risk to a long-term care insurance policy.
​
Keep in mind, too, if you're married you have to think about your spouse, and make sure they have enough to live on comfortably at the same time. That's a lot of money. And that's why I advise virtually everyone to put good, long-term care coverage in place at age 59 or 60. It can mean the difference between living with dignity, or having to depend on the government!
​
—Dave
​
​
​
* Dave Ramsey is CEO of Ramsey Solutions. He has authored seven best-selling books, including The Total Money Makeover. The Dave Ramsey Show is heard by more than 15 million listeners each week on 600 radio stations and multiple digital platforms. Follow Dave on the web at daveramsey.com and on Twitter at @DaveRamsey.
​
​
How to Repair Screen Porches and Doors
Tom Kraeutler
​
Two areas that generally take a beating during summer storms are your screen door and screened-in porches. Though screens may always seem to be in some level of disrepair, fixing them isn't a big deal at all. Screened porches built with framed, trimmed screens take a little more time to repair, but all you need are the right tools and a DIY weekend.
​
If you are lucky enough to have a home with a screened-in porch, then you know these rooms can really take a beating when the wind whips up. Depending on how your screened in porch was built you might be able to repair the screens and doors as mentioned earlier. However, if yours was built with the screens stapled into a frame and then trimmed out you have a little bit of a project on your hands. Nothing that the right tools and a weekend can't handle.
​
Before you begin, you'll need to gather all of the screens that need some help. For your windows and doors these are generally metal framed and can be easily fixed. You will need to get new screening which is sold by the roll and some of the rubber tubing that is used to secure the screen into the channel in the screen's frame. You might want to take a piece with you to the home center so you can get the same diameter tubing to properly secure the screen into the track.
​
You will also need a tool sold right by the screen and tubing that looks a lot like a pizza cutter. It will properly place the screen into its track and get it all ready for autumn's cool breezes. Simply stretch the new screen across the frame, keeping tension on it as the tubing is pressed into place to hold it securely.
​
Supplies
​
Arrow ¼-inch T50® staples

Arrow 1-inch BN18™ brad nails

Screen material

Screen tubing

Screening tool

Utility knife

Paintable wood filler

Sandpaper
​
How to Fix Wood Screened Porch & Doors
​
Carefully pry off screen trim pieces from one side of the screen or remove the screws holding trim pieces in place in order to access the point where the screen is attached into the frame.

Once you've removed the trim, reattach the existing screen material using your Arrow T50elite™ Staple & Brad Nail Gun and ¼-inch T50® staples. If the existing screen needs to be replaced, completely remove it and any staples holding it in place; then replace with new screen material.

After the screen is in place, reattach the trim pieces using the T50elite™ Stapler and 1-inch BN18™ brad nails.

Fill all nail holes with paintable filler, allow filler to dry, and sand away any excess. Then give the whole porch a fresh coat of paint to make it the perfect spot for enjoying those crisp evenings!
​​
How to Fix Metal-Framed Screens
​
Remove existing screen material from screen to be repaired.

Lay out a roll of screen material on your work surface, adjacent to the frame, pulling the screen edge to slightly overlap the frame channel on one side and ensuring that you have enough screen coverage along the top and bottom edges of the frame as well.

Place rubber tubing on top of the screen and the frame channel, and use your screening tool to secure the tubing and screen material into the channel by rolling the tool over the tubing and pushing everything into place. Continue around the bottom edge and around all remaining sides until screen is completely installed.

Cut off excess screening using the utility knife.

Reattach repaired screens to windows or doors.